WooCommerce Dropshipping Guide: How to Build a Store (2023)
When it comes to building a dropshipping store, most are quick to suggest Shopify. While certainly a popular choice, WooCommerce is widely considered a more cost-effective alternative to Shopify.
In this comprehensive guide, you will learn everything there is to know about building a WooCommerce dropshipping store. From finding suppliers to choosing winning products and creating high-quality listings, I'll take you through the complete process, step-by-step.
---
1. Choose a popular niche
Before you start building your WooCommerce dropshipping store, the first step is to choose a popular niche. As a starting point, you should think about the type of brand you want to build. It's always best to specialise in a specific niche such as kids toys, women's clothing or garden accessories.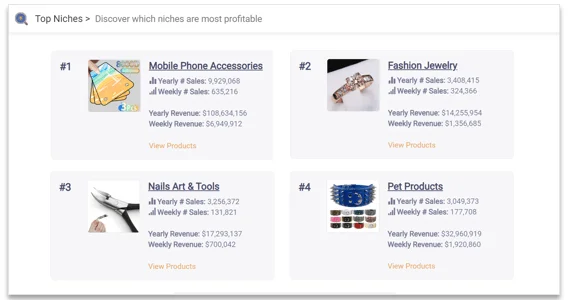 Your goal should be to build a brand which becomes the go-to source within your specific niche or industry. However, you should avoid choosing a niche that is too small and specific as you want to leave the door open for future expansion.
For example, if you specialise in fashion accessories rather than hats, it will allow you to branch out into other areas such as gloves and scarves, without being restricted to selling hats exclusively.
There are number of resources that you can use to find and choose a winning dropshipping niche. For example, you can use a dropshipping research tool to quickly uncover trending niches with the highest profit margins. Alternatively, you can use a free keyword suggestion tool or software.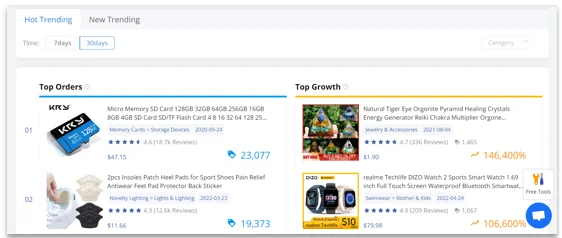 You may also want to read our guide on the top dropshipping niche ideas. Here you will find a list of more than 25 profitable niches with huge potential for dropshipping.
Choose a niche which has low competitive, but is not too small and restricted
Think about the future of your brand and the areas you can expand into later
Use a dropshipping research tool to quickly find the most popular niches
Browse best-selling items on eBay and Amazon and study other sellers
Use a keyword suggestion tool such as Keyword Planner or Wordtracker
Try to avoid niches like electronics that are likely to have a high return rate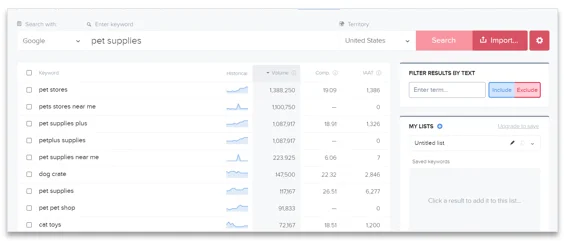 As a benchmark for this guide, we're going to imagine I've decided to start dropshipping camping accessories, mainly outdoor gadgets such as lanterns and torches. I'm a regular camper, so having knowledge on the products I'll be selling will be a huge advantage over competitors.
---
2. Create a brand name
Once you have decided on your niche, the next stage is to come up with a brand name for your store. Your brand name should be short, catchy and relevant to the type of products you sell. Start with some basic ideas then search for other similar companies to expand on those ideas.
If you're struggling, you can use a free brand name generator like Namechk or Namelix. Simply input some keywords and these tools will instantly return business name suggestions.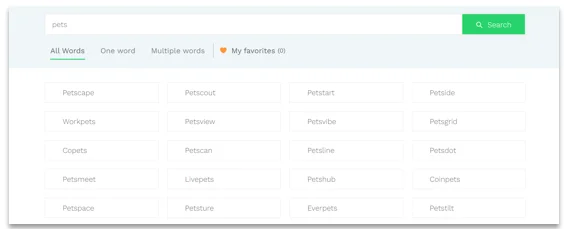 You should also make sure your brand name is unique and available. You don't want to be using a name that's already taken. Namecheckr is an awesome free tool that allows you to instantly check the availability of a brand name on various platforms such as Facebook, Twitter and YouTube.

It's also recommended to search the trademark database of the country you will be selling in. For example, the UK trademark search database can be found on their gov.uk website. A quick search will reveal whether a specific term is trademarked. You should also see if the domain name is available using popular registrars such as GoDaddy and NameCheap.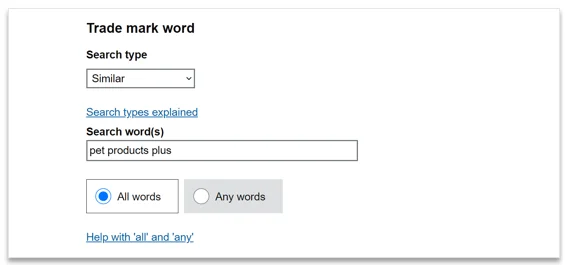 In my case, I'm going to be selling camping accessories in the UK. After doing my research and discovering it's available on most platforms, I've selected the name 'Camping Gadgets Direct'. It's catchy and easy to remember. It's also not trademarked and the domain is available.

Choose a unique brand name that is short, catchy and relevant to your niche
Try a tool like Namecheckr to find out if the name is available on popular sites
Search for a trademark on your local governments trademark search website
Make sure the domain name is available using registrars such as GoDaddy
---
3. Find a dropshipping plugin
Now that you have a brand name and niche, it's time to find a suitable WooCommerce dropshipping plugin to use. Most dropshipping plugins provide an all in-one-solution for finding suppliers, creating listings and automating inventory management for your WooCommerce store.
In fact, you can build and manage your entire WooCommerce dropshipping business using a single plugin. You also won't need to worry about products running out of stock or changing in price as the plugin will automatically sync and update this information with your supplier.
You know what type of products you want to start selling. Therefore, it's simply a case of finding a dropshipping plugin that is compatible with suppliers in your niche. To do this, please refer to our list of the best WooCommerce dropshipping plugins and software.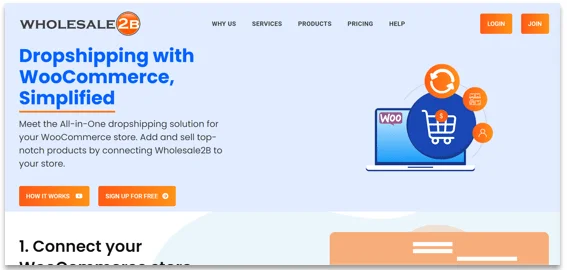 If you don't want to use a WooCommerce dropshipping plugin, the alternative is to find a supplier manually. From searching on Google to attending trade shows and studying online forums or answer websites, there are several proven ways to find suppliers.
Here at SourceLow, we have a number of popular articles on the best dropshipping suppliers in the US, UK, EU and China. To point you in the right direction, here's a list of posts that will help you to quickly locate reputable dropshipping suppliers for your WooCommerce store:
---
4. Get a domain and hosting
After choosing a dropshipping plugin or supplier to use, it's time to register a domain and get hosting. In simple terms, a domain name is the website address where your WooCommerce store will be found. For example, my domain name would be 'campinggadgetsdirect.com'.
Hosting is a service which makes your website accessible to users across the world. Every website needs hosting and a domain name to operate including WooCommerce and WordPress sites.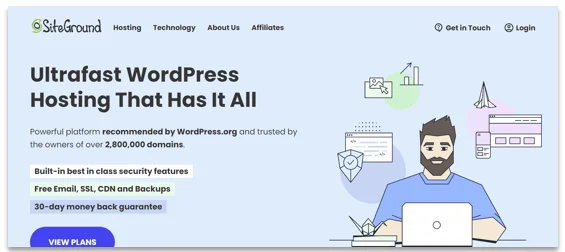 Thankfully, it's very inexpensive for a domain name and hosting. In fact, most hosting companies charge around $5-$10/month or less and provide a domain name for free. You can also usually lock in huge savings by paying for your hosting service yearly.
Some hosting providers such as SiteGround and Hostinger provide dedicated hosting for WooCommerce websites. This is hosting that has been specifically designed and optimised for WooCommerce and WordPress, offering faster loading speeds and better security.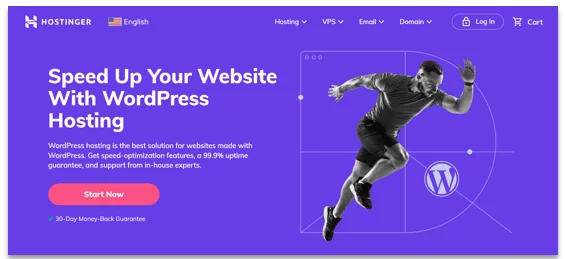 Whichever company you decide to use, purchasing hosting and a domain name is very straight-forward. Simply search for your desired domain and follow the purchasing process. Once you've completed the checkout, return to this guide and continue to the next step.
---
5. Install WordPress on your domain
The next step after purchasing a domain name and hosting is to install WordPress. This process will vary depending on your hosting provider, however it's generally very straightforward. Typically, it can be done in just a few clicks through the dashboard or cPanel of your hosting account.
If you need help, the best option is to contact your hosting provider. Alternatively, you can search on YouTube for videos on how to install WordPress for various different hosting companies.
Quick Tip: When installing WordPress, you will need to create a username and password. Always use a strong password with letters, numbers and characters. Using a strong password is the best defence against hackers. You should also frequently change your password for added security.
---
6. Login to the WordPress dashboard
Once WordPress has been installed on your domain, you will be able to login to the main WordPress dashboard. This is the central location for editing, managing and building your website. You can access it by going to your domain name and adding /wp-admin to the end of the URL.
When you visit this page, you'll be promoted to input the username and password you created when installing WordPress on your domain.
After logging in with your details, take some time to familiarise yourself with the WordPress dashboard. The following YouTube video will give you an overview of the basic functions and features: WordPress Dashboard Tutorial for Beginners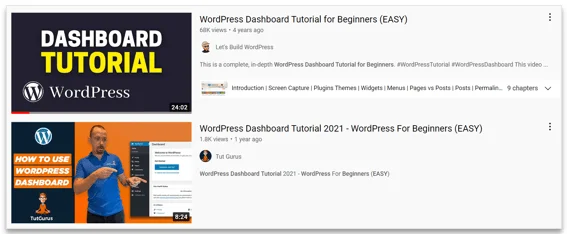 ---
7. Install a theme and template
A theme is the foundation of your WordPress and WooCommerce website. It forms the look and feel of your site. There are literally thousands of WordPress themes to choose from, most of which are entirely free to use and highly customisable when it comes to colours, fonts and overall design.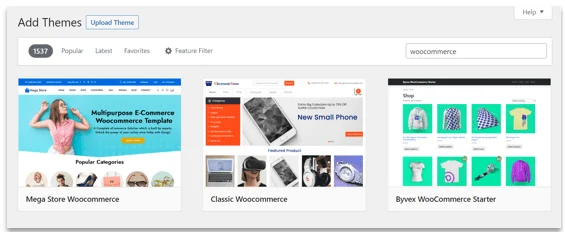 As your website is a dropshipping store, it's recommended to find a theme that is compatible with WooCommerce. To find themes, navigate navigate to the Appearance > Themes section of your WordPress dashboard. From here, you can search for a theme or upload one.
---
8. Get a professional logo
Every website needs a professional logo. Hiring a freelancer graphic designer to create a unique logo for your store is recommended. Platforms such as Fiver, Freelancer and PeoplePerHour are among the most popular choices for finding cheap logo design services.
However, you can also try using one of the many free or paid logo creation tools available on the internet. The most popular ones include Canva, LogoMkr and Tailor Brands.
Once you have acquired a logo, you can add it to your website by logging into the WordPress dashboard and navigating to the Appearance > Customise section.

Alternatively, if your theme has it's own settings, a logo can usually be uploaded from there. You may need to use a free image resizing tool such as Simple Image Resizer to ensure the logo fits in the available space without being distorted. A large and high-resolution logo gives a great first impression.
---
9. Install and configure WooCommerce
The next step is this guide is to install the WooCommerce plugin. Simply head to the Plugins section of your WordPress dashboard, click Add New and search for the WooCommerce plugin. Once you locate the plugin, click the Install button next to it.

After installing the plugin, a popup wizard will appear. Follow the simple instructions to configure the basic features of your store such as payment gateways and shipping policy. For more advanced tutorials, please refer to this index of WooCommerce guides from RexTheme.

You may also want to visit the WooCommerce YouTube Channel where you will find a ton of useful videos on getting started with WooCommerce. It's recommended to start with the following video: General Settings – WooCommerce Guided Tour.
---
10. Add essential store pages
Before you can start listing products and accepting sales through your WooCommerce dropshipping store, you need to create some essential pages. To add a new page, login to your WordPress dashboard and navigate to the Pages > New Page section.

Give the page a title and add a paragraph block to the editing space. Here you can add content for the page and click Publish once finished.
You should create a page for your shipping policy and returns policy, as well as a contact and about page. Include a few paragraphs of content on each page and outline the important details of your policies. Well-structured pages will give your customers confidence and encourage more orders.
---
11. Build a menu for navigation
Now that you have some pages, it's time to create a menu for them. A menu allows visitors to quickly browse the important pages of your site, as well as product categories. It's very easy to create a menu on WordPress, simply follow these steps:
Login to your WordPress Dashboard
Navigate to Appearance > Menus
Click Create New Menu
Name the menu e.g. Main Menu and select where to display it
Add pages to the menu by clicking and dragging
Visit your website to make sure the menu is visible and working. Once you've started creating product categories and listing products for sale on your store, you can come back and add the categories to your menu. For now, just add your shipping, returns, contact and about page to the menu.
---
12. Install other useful plugins
One of the biggest advantages of using WordPress to build a website is having thousands of performance-enhancing plugins at your disposal. A plugin is basically an extension which adds or improves certain features for your WordPress website.
WooCommerce itself is a plugin. However there are many other plugins which you can install. From image zooms to express checkouts and contact forms, there's a plugin for it all. As a starting point, I'd recommend installing the following free plugins on your WooCommerce dropshipping store: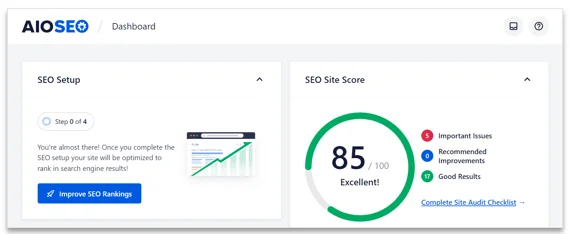 All in One SEO – Improves the search engine friendliness of your website and allows you to create custom meta titles and descriptions for pages or products.
WordFence Security – Essential plugin for improving the security of your website. Includes website firewall, automatic scanning for malware and suspicious user blocking amongst other features.
Contact Form 7 – Allows you to add a contact form to your website in which customers can send you direct messages. This plugin is only necessary if such a feature is not built-in to your chosen theme.
To install plugins, login to the WordPress Dashboard and navigate to Plugins > Add New. Use the search bar to find and install plugins. Once a plugin is installed, the settings for it will appear within your WordPress dashboard. Most plugins are designed to work out of the box.

However, you should take a brief look at the settings to make any necessary changes. If you require support, refer to the plugins documentation or contact the provider directly.
Quick Tip: To maintain a fast and efficient website, avoid installing an excessive amount of plugins. You should only use essential plugins which are lightweight and simple.
---
13. Start listing products for sale
Now that your WooCommerce store is up and running, it's time to start listing products for sale. If you're using a WooCommerce dropshipping plugin, you will typically be able to do this using a web app or Chrome browser extension. If you're not using a plugin, you will need to add products manually.
Either way, it's important to make your listings professional and attractive. While copying the descriptions of your supplier is quick and easy, writing your own unique content is better. You may also want to change the main image you use in order to distance yourself from competitors.
To create a new product listing on WooCommerce, follow the steps below. Alternatively, you can refer to the following video – Creating Products – WooCommerce Guided Tour on YouTube.
Login to WordPress and navigate to Products > Add New
Input a name and description for your product
Add product data including price and inventory count
Select a Product Category and add any relevant tags
Upload product images (provided by your supplier)
Click the Publish button when finished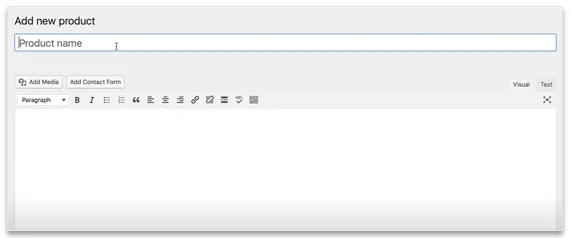 When it comes to pricing your dropshipping products, aim for a high profit margin but keep your prices as low as possible. This will allow you to attract maximum sales. It's better to sell an item 10 times with a $2 profit than to sell it only once with a $5 profit.
The only fees you will pay when dropshipping on WooCommerce is payment processor fees. The amount you pay will vary depending on which payment processor you use. However it's generally very low. PayPal for example charges around 2.9 – 3.4% + 0.20 per transaction fee.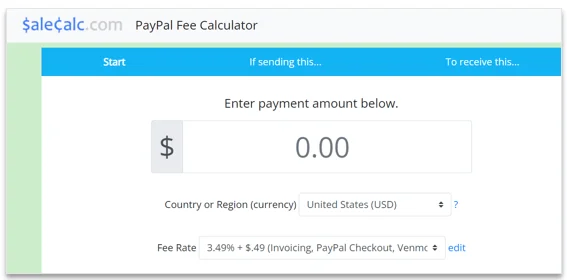 Make sure you add payment processing fees to your final selling price. Take into account the different fees for different payment processors. You can use a PayPal fee calculator if necessary.
---
14. Drive traffic to your store
To generate sales for your WooCommerce dropshipping business, you ned to drive targeted visitors to your store. There are multiple ways to do this using both free and paid techniques. Some of the more effective ways of driving traffic to an online store include: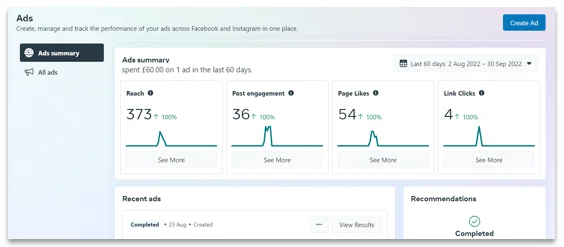 Facebook Advertising
Instagram Advertising
Running Google Ads
Search Engine Optimisation
Content Marketing
Influencer Marketing
One of the best places to learn about driving traffic to a dropshipping store is YouTube. It's packed full of free videos on generating traffic through social media, search engine optimisation, blogging, influencers and other modern techniques.
Paying for a course on traffic generation is not necessary when you have hundreds of hours of free content as your disposal. You can start with our guide in how to boost your dropshipping sales, as well as our article on the best places to sell dropshipping products.
---
15. Push listings to marketplaces
One sure-fire way to get orders rolling in quickly is by selling your products on multiple platforms. Innovative multi-channel selling platforms such as Codisto and Sellbrite allow you to quickly push your WooCommerce listings to both eBay and Amazon.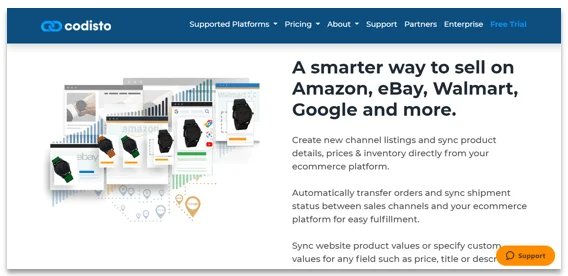 Better still, they automatically sync your listings across all platforms, meaning when you edit one of your WooCommerce listings, the changes are automatically reflected across eBay, Amazon and any other platforms you're selling on.
When using automation software to monitor and reprice your listings, Codisto and Sellbrite will ensure any changes are also mirrored with your eBay and Amazon listings. Therefore, you can focus on scaling your business to sell products on multiple channels, without worrying about stock and prices.
You could also go that one step further by asking your supplier to include a note with Amazon and eBay orders which includes a promotion for your website, something along the lines of 'buy direct from our website and get 10% off". It's a great way to drive more traffic to your website for free.
---
16. Process customer orders
When dropshipping on WooCommerce, it's important to process customer orders as quickly as possible. Ideally, when a customer purchases an item through your WooCommerce store, you should be placing the order with your supplier the very same day.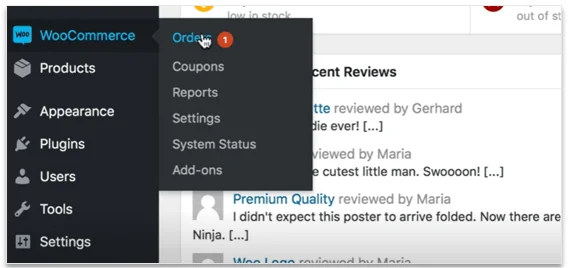 Once the supplier dispatches the order, be sure to inform your customer and forward any available tracking information. You should also take the time to follow-up with the customer after the estimated delivery date to ensure they're happy with the purchase.

If you're using a WooCommerce dropshipping plugin, you should be able to streamline order processing. In fact, most dropshipping plugins allow you to completely automate order fulfillment, as well as tracking info uploads. This will save you a huge amount of time and effort that can be focused elsewhere.
---
17. Deal with problem orders
Unfortunately, some orders won't go as smoothly when dropshipping on WooCommerce. Whether it's an item that was delivered late or an unwanted return, swiftly dealing with problem orders will help you to keep customers happy and prevent negative reviews.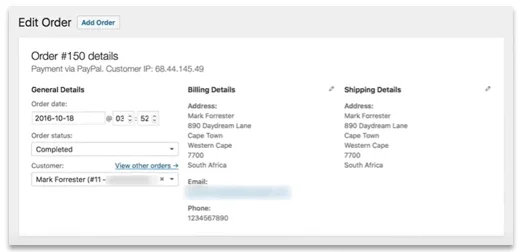 With dropshipping, you can simply arrange for returns to be sent back to your supplier directly. However, the exact process of arranging a return will vary depending on your supplier and their policies. Establishing a close relationship with your supplier is the key to dealing with returns quickly. In most cases, they should be able to provide a return label or address.
---
18. Manage customer support
Providing excellent customer service is the key to maximising sales and building a repeat customer base. Make sure you respond to questions from customers in a timely manner and always remain professional, even when faced with difficult issues or customers.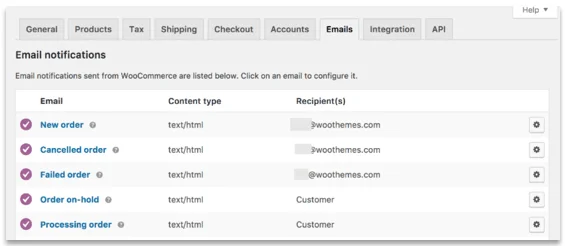 Remember, the customer is always right, even when they're wrong. Take the extra time to follow-up with your customers and really make the effort to resolve problems. You will quickly find that good customer service will go a long way, particularly when dropshipping on WooCommerce.
---
19. Keep creating new listing
Listing new products and expanding your range is the quickest way to increase profits with WooCommerce dropshipping. While some items will only generate a few sales, others will bring in huge sales. To find the hot-sellers, you must continue to create new listings and weave out the under-performing products. Eventually, you will be left with a range of winning items that earn you consistent profits.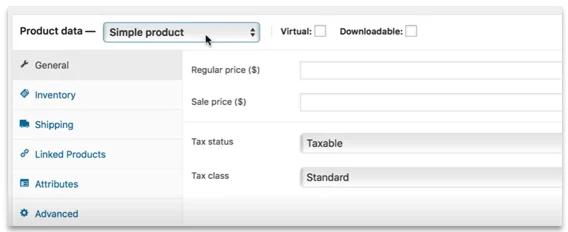 ---
WooCommerce Dropshipping Alternatives
WooCommerce is one of the most flexible, affordable and customisable online store building platforms on the net, but it's not the only option. Alternatives include Shopify, BigCommerce or 3dcart, each of which have their own pros and cons. For more information on their differences, please see our comprehensive list of the best dropshipping website builders and software.
Creating your own website is the most viable way to build a scalable and sustainable dropshipping business. However, dropshipping on eBay or Amazon, as well as through a Facebook Shop can help you to bring in quick sales and improve brand awareness.
If you want to earn as much profit as possible, you should aim to sell on as many platforms as possible, including through your own website, as well as on eBay and Amazon. You should also consider selling on other popular marketplaces such as eBid or Bonanza. Please refer to our guide on the best places to sell dropshipping products to learn more.
---
WooCommerce Dropshipping FAQ's
The following FAQs provide instant answers to the most commonly asked questions related to dropshipping on WooCommerce. If we missed a particular question, or if you require additional assistant, please feel free to contact us directly.
What is WooCommerce?
WooCommerce is a plugin which allows you to turn a WordPress powered website into an online ecommerce store. Complete with hundreds of built-in features and optional add-ons, it's extremely flexible, modern and easy to use.
It's also completely free, the only costs associated with building a WooCommerce store is the purchase of a domain name and hosting, both of which are very inexpensive and affordable. More on purchasing a domain name and hosting, along with details on how to set them up will be covered later in this guide.
What is dropshipping?
Dropshipping is a popular ecommerce business model which involves selling products online, then sourcing them directly from a wholesaler, manufacturer or dropshipping supplier. Instead of buying stock and storing it, products are only purchase after they've been sold to a consumer.
Once an item has been sold and subsequently purchased from the supplier, it's shipped directly to the customer on behalf of the dropshipper, typically in plain unbranded packaging. For more information on how it works, please see our what is dropshipping guide.
What is WooCommerce dropshipping?
When referring to WooCommerce dropshipping, it simply means to sell dropship products through a WooCommerce powered store. Any form of selling products through WooCommerce and sourcing them directly from a supplier is considered dropshipping.
Using WooCommerce to build a dropshipping store is becoming increasing popular, particular amongst those who are familiar with the WordPress platform.
How much does it cost to start dropshipping on WooCommerce?
While WooCommerce itself is completely free, you'll need to purchase a domain name and hosting to get your store up and running. Don't worry though, it's a very small expense and simple to do, I'll take you through the whole process later in this guide.
Typically, a domain name costs around $10 per year while hosting costs around $10-$20 per month. However, many hosting providers offer managed hosting options specifically for WooCommerce, starting at around $5 per month.
What are the pros and cons of WooCommerce dropshipping?
While dropshipping products through a WooCommerce store can be highly profitable for some, it's not always the best option. Common alternatives include dropshipping on eBay or Amazon.
While each selling platforms has its own exclusive benefits, it's important to determine which is right for you. To help you on your way, here's a side by side comparison of both the pros and cons of using WooCommerce for dropshipping:
Pros of WooCommerce Dropshipping
Free to Use & Open Source
Highly Flexible & Customisable
Thousands of Extensions
Secure & Stable
Advanced Features
Detailed Analytics & Reports
Cons of WooCommerce dropshipping
Difficult to Use
Extensions Are Not Free
Advertising Costs
Lack of Support
Why WooCommerce for dropshipping?
Having been around for over 8 years, WooCommerce is one of the most well-established, reliable and widely used e-commerce plugins for WordPress.
It's extremely flexible, free to use and highly optimised. It's also compatible with thousands of professional plugins which significantly enhance its features. With a user-friendly dashboard, it's easy to list, manage and edit products, as well as create and manage categories.
Built in features to enable multiple payment options including PayPal and Stripe, as well as over 80 more available extensions allow for adequate choice for customers. Quite simply, if you want to build an online store with WordPress, WooCommerce is the plugin to do it with.
How much is WooCommerce?
WooCommerce itself is completely free. However, you will need to purchase a domain name and hosting to create your store. A domain name generally costs around $10 per year while hosting costs around $10-$20 per month depending on the provider. Many hosting providers offer dedicated managed WooCommerce hosting services for as little as $5 per month.
Is WooCommerce better than Shopify?
Both WooCommerce and Shopify have their own exclusive benefits. While Shopify is much easier to use, WooCommerce is much more flexible.
There are literally millions of WordPress plugins and thousands of WooCommerce plugins, each enhance the features of your store. WooCommerce is also generally more cost effective, the plugin is completely free with hosting being the only ongoing expense at a rate of around $10-$20 per month.
With Shopify on the other hand, pricing starts at $29 per month (at the time of writing this) with additional transaction fees on orders. It's impossible to give a definitive answer as to whether WooCommerce is better than Shopify, as it all depends on your specific needs.
Is WooCommerce user-friendly?
Admittedly, WooCommerce can be difficult to use at first, particularly because it's powered by WordPress which is a more advanced website building platform.
However, it's absolutely worth the time and effort to learn how to use it. With so many features and thousands of extensions which enhance its functionality, the flexibility of WooCommerce is second to none. There's no two ways about it, WooCommerce is the best platform for building an entirely unique, customisable and fully functioning online store, without having to pay any fees.
Is dropshipping allowed on WooCommerce?
Absolutely. As dropshipping is simply an e-commerce business model, it's entirely allowed to be used with a WooCommerce store. Thousands of WooCommerce store owners, including some major retailers across the globe harness the dropshipping business model and achieve great success in doing so.
Is WooCommerce safe?
WooCommerce is an extremely safe and secure plugin, while WordPress is a highly stable, trusted and reliable website building platform, with an estimated 20% of all self-hosted websites, around 450 million being powered by WordPress.
To further enhance the security of your WordPress website, it's highly recommended to install a free security plugin such as Wordfence or iThemes Security Pro. You should also frequently change your admin password for added security.