10 Best Ways to Drive Traffic to Your Dropshipping Store
Driving traffic to your dropshipping store is necessary to grow sales. There are a number of ways to do this, some more effective than others.
In this post, I'm going to share 10 of the best ways to market your dropshipping store and generate traffic. Whether you're new to internet marketing or have experience, the following techniques are simple and proven to work.
---
1. Get active on social media
With more than 4.8 billion social media users worldwide, platforms like Facebook and Instagram are excellent for driving traffic to your dropshipping store. In fact, social media is one of the best marketing strategies for any online business.
To get started, create an account or page on all the most popular social media sites including Facebook, Instagram, Twitter, and TikTok. You can use a free tool like Namecheckr to quickly view the availability of usernames across multiple platforms.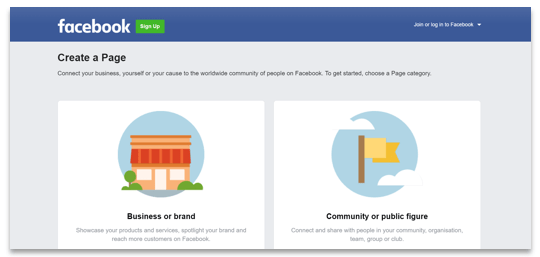 Next, complete your profile on each of these sites by adding a bit about your business. This includes a description, logo, and any other important details. You should also add a link to your website if possible.
After setting up profiles, make it your goal to create regular posts about new products, offers, updates, and promotions across your social channels. You can also share customer reviews, product videos, and other relevant information.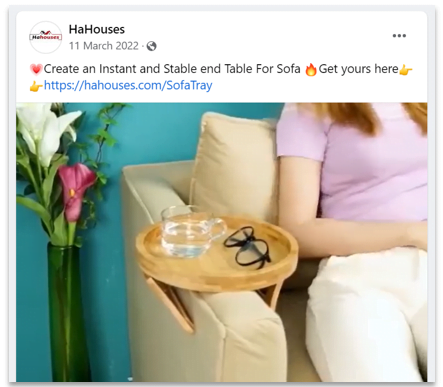 To build your audience, follow other relevant pages or profiles. You can also join groups, comment on posts, and engage with other users. For example, if you're selling pet supplies, you can get involved in groups and pages about pets and animals.
However, don't spam links to your store. Instead, really get involved with the community and offer tips and advice. You will naturally attract followers by interacting with relevant content and other users. If the opportunity comes up, you can suggest your store by name, without posting any links.
Another proven method of building followers is to add links to your social media channels on your dropshipping store. This is very easy to do with most ecommerce platforms or site builders.
---
2. Learn search engine optimization
Search engine optimization is the most effective way to drive free traffic to your dropshipping store. Also known as SEO, search engine optimization is the process of improving your website to get higher rankings in search engines like Google.
Although it can be complicated and time-consuming, using SEO to improve the visibility of your website on search engines is a must.
To do this, you should add targeted keywords to your product titles and descriptions. You should also add relevant keywords to the other pages of your dropshipping store. Keywords allow Google and other search engines to better understand your content.

For example, if you're selling a dog bed, you should add keywords like dog, bed, puppy, pillow, mattress, cushion, and basket to the title and description. However, make sure you sprinkle them evenly in the content and don't keyword stuff.
To help with this, you can use a free keyword research tool like Google Keyword Planner. You can also search for the product on platforms like eBay and Amazon to get some ideas of good titles and descriptions. That being said, make sure you write your own unique dropshipping descriptions.
After improving your content by adding targeted keywords, the next step is to start building backlinks to your store. Getting links from other sites in your niche will give authority to your store and increase your search rankings.
One of the best ways to do this is by reaching out to bloggers and collaborating with them. Ask them to include a link to your store in one of their blog posts or submit your own guest post.
As previously mentioned, it takes a lot of time and effort to learn SEO. It's recommended to search on YouTube for useful videos on SEO for ecommerce. There are many steps and processes to understand with SEO and videos are the best way to learn them.
---
3. Build your own blog
The next way to drive traffic to your dropshipping store is by building your own blog. This strategy relates to the previous section as creating a blog is essentially another way to generate free traffic through search engines.
You can easily launch a blog using Shopify or WordPress, as well as most other ecommerce platforms. You simply need to create a blog page and start publishing high-quality articles related to your niche.
For example, if you own a store that sells clothing, you can share articles about fashion tips and tricks. You can also create posts about the best clothing items, as well as reviews of specific products or brands. Here are some examples of blog posts you could publish on a fashion store:
How to Create an Amazing Look for Less Than $100
10 Best Outfit Ideas for Music Festivals & Concerts
25 Fashion Accessories Every Woman Should Have
15 Best & Most Stylish Leggings to Wear to the Gym
The possibilities are almost endless when it comes to creating content for your blog. It's recommended to study your competitors and come up with good topic ideas. If you struggle to write content, you can hire a professional writer using a freelance website or content writing service.
Keep in mind, it's important to use targeted keywords in your articles. This will improve your chances of getting top spots in search results. High-quality blog content that is well-structured can bring in huge traffic for your store.
---
4. Use paid advertising
If you want to drive traffic to your dropshipping store quickly, using paid advertising methods is the best option. As with any business, you need to be willing to invest in marketing to get your brand out there.
There are many different paid advertising methods that are good for dropshipping stores. Let's take a closer look at some of them.
Advertise on social media sites
Running ads on social media platforms like Facebook and Instagram is a proven technique for dropshippers. In fact, some of the most successful dropshippers only use social media platforms to drive insane traffic.
Run ads on Google
Google is another great website for advertising an ecommerce or dropshipping store. It's very easy to start running ads on Google and you will have full control over keywords, budget, and target countries. Plus, you only pay a fee when your advert is clicked by a user.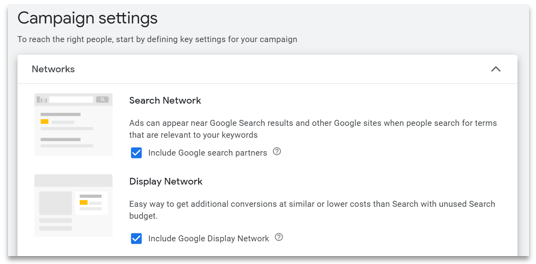 Try banner ads
Placing banner ads on other websites in your niche can be very low-cost. Simply search for sites on Google and ask them if they have any advertising opportunities. If necessary, you can hire a freelancer or use a freelance marketplace such as Fiverr to get high-quality banner ads.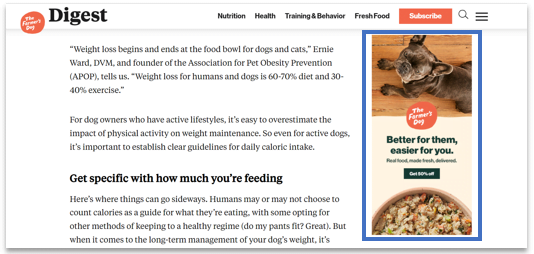 Test other types of ads
Aside from banner ads, you can also try using other types of ads such as pop-up ads or text-link ads. Again, you just need to reach out to websites in your niche to find out if they offer such services. If you have a large budget, you can invest in paid video ads on platforms like YouTube.
---
5. Start an affiliate program
Did you know the affiliate marketing industry is worth billions of dollars? That's a lot of traffic and sales generated by referrals from bloggers, influencers, and internet marketing experts.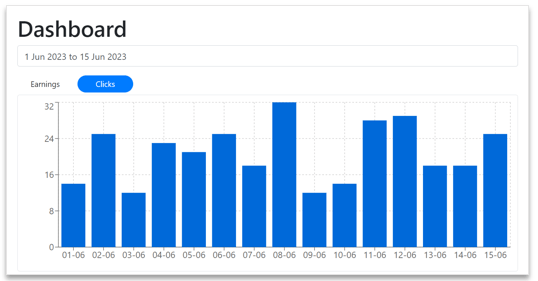 If you don't already know, affiliate marketing is when a company rewards partners for driving traffic and sales to their websites. Basically, it means paying advertisers a commission on sales they generate for your dropshipping store.
To get started with affiliate marketing, you need to use software to create your affiliate program. There are dozens of affiliate tracking solutions to choose from including various plugins and apps for Shopify or WooCommerce.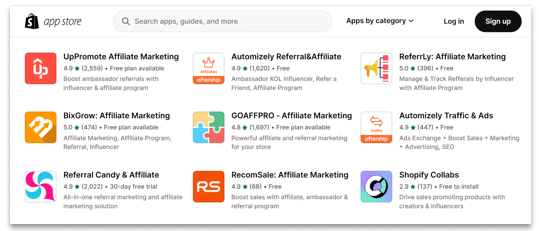 For example, GoAffPro is a free affiliate management software that integrates with virtually every popular ecommerce platform. You can quickly sign up and launch an affiliate program in just a few minutes.
That being said, you should search around to find affiliate software that meets the needs of your business. Most provide an all-in-one solution for creating links, tracking sales, managing affiliates, and paying commissions.
Just make sure you set a good commission rate for affiliates. In general, this should be around 5-10% or more. You will attract better affiliates by offering a generous commission on sales.
---
6. Partner with influencers
Partnering with influencers is a modern and proven way to drive traffic to your dropshipping store. In fact, it's one of the easiest ways to instantly reach thousands or even millions of targeted buyers.
The key is to contact influencers in your niche and ask them to review your products. Whether it's a video on YouTube or a simple post on Facebook, some influencers can drive huge amounts of traffic to your store very quickly.
Alternatively, you can use an influencer marketing platform like Collabstr or Heepsy. These sites allow you to quickly find influencers and hire them to promote your dropshipping products.
---
7. Sell on marketplaces
Selling on marketplaces like eBay is a great way to drive traffic to your own dropshipping store. In fact, millions of buyers use marketplaces for online shopping and you can redirect them to your website.
To do this, you just need to ask your supplier if they can add a custom shipping note or flyer with marketplace orders. You can tell buyers about your website on the note and offer them a discount for buying directly from your store.
Many sellers on eBay and Amazon use shipping notes or business flyers to promote their own websites. Plus, most dropshipping suppliers will be happy to include notes with orders, even if it's for a small extra fee.
If your supplier is unable to do this, you can consider using a warehousing service like First Mile. With this service, you will have more control over the order packaging including shipping notes.
---
8. Learn email marketing
With more than 300 billion emails sent and received around the world every day, it's no surprise that email marketing is still one of the most powerful traffic-generating tools for online businesses.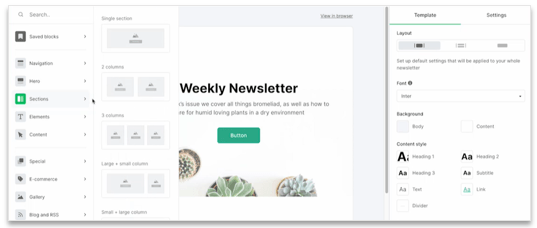 When visitors are browsing your dropshipping store, it's important to capture their email addresses as soon as possible. To do this, you can use email marketing software to add sign-up forms on your website.
Plus, most email marketing solutions allow you to send automated emails to subscribers. You can set up campaigns to promote your products and offer exclusive deals and promotions to your subscribers.
It's particularly important to use email marketing when running paid ads. This will allow you to stay in touch with visitors and encourage them to visit your store again.
---
9. Choose winning products
If you want to drive traffic to your dropshipping store with little effort, choosing winning products is the best way to do it. This is because products that are popular and trending with little competition will naturally attract traffic.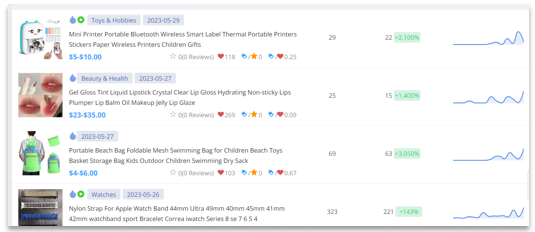 Put it this way, if you really wanted to buy a product that is not readily available, you would vigorously search the internet for it. That's why it's important to sell products that are popular but unique, distinctive, and hard to find online.
It's recommended to use a dropshipping research tool to find winning products in your category of interest. Most dropshipping research tools offer a free trial or free version that allows you to find best-selling products without paying anything.
---
10. Make use of video marketing
Video marketing is another great way to drive traffic to your dropshipping store. In fact, video is the most popular form of online content.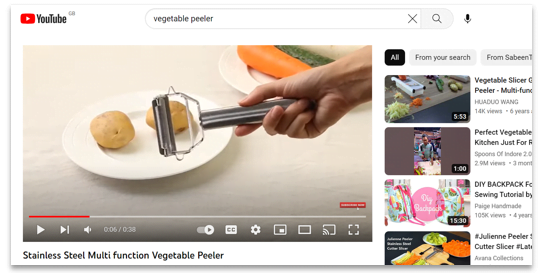 You can ask for product samples from your supplier and make demos or review videos to post on your social media channels. You can also upload them to video-sharing sites like YouTube. Most platforms will allow you to add a link to your dropshipping store in the description.
Another option is to use a dropshipping video ads service. It's fairly inexpensive to hire a company to create a professional and engaging video for virtually any type of dropshipping product. Plus, you won't even be required to send the product.
---
Frequently Asked Questions (FAQs)
We have created this section to answer any questions you may have about driving traffic to your dropshipping store. You may also want to visit our blog where you will find more useful articles on generating traffic and sales.
What is the best way to drive free traffic to a dropshipping store?
SEO is the best way to drive free traffic to your dropshipping store in the long term, whereas social media marketing is the best way to drive free traffic quickly.
However, there are many other ways to drive free traffic to your dropshipping store such as commenting on blogs, getting involved in relevant forums, and answering questions on websites like Quora.
What is the best method of paid advertising for dropshipping stores?
Running ads on social media platforms such as Facebook and Instagram is the most effective paid advertising method for dropshipping stores. That being said, advertising on search engines like Google is also a powerful method.
You can also place banner ads on other sites in your niche, partner with influencers, and collaborate with bloggers. It's important to think of unique ways to advertise your dropshipping store.
What is the best way to get traffic to my dropshipping store quickly?
The best way to get traffic to your dropshipping store quickly is by running paid ads. In fact, many dropshippers generate staggering amounts of revenue in a short period of time by running paid ads on websites like Facebook, Instagram, TikTok, Twitter, and Google. It's simply a case of choosing the right products to advertise and writing good ad copy.
That being said, partnering with influencers is also a great way to drive traffic to your store quickly. Many influencers have millions of followers that you can instantly reach with one post or product review.
How do I track the traffic to my dropshipping store?
There are many ways to track the traffic to your dropshipping store. However, using Google Analytics is recommended as it's the most popular website tracking tool. Whether you use WordPress or Shopify, it's very easy to integrate Google Analytics with your dropshipping store.
---
Final Word
If you want to find success with dropshipping, learning how to drive traffic to your store is essential. This article has provided you with multiple proven ways to generate traffic and sales.
However, you should try not to overwhelm yourself, especially if you're a beginner. Choose one of the techniques and put it into action. Whether that's getting active on social media or improving your store for search engines, the most important thing is to stay consistent with your efforts.
Once you have started to get some results, branch out with other techniques such as paid adverting or partnering with influencers. Eventually, you will start to get steady and constant traffic to your dropshipping store.