Top 10 Dropshipping Marketing Strategies to Grow Sales (2023)
To build a successful dropshipping business, you must have an effective marketing strategy. Otherwise, you will struggle to generate sales.
In this guide, I will share 10 powerful dropshipping marketing strategies to help you grow your sales. The following techniques are highly effective and suitable for complete beginners, as well as experienced marketers.
---
1. Learn search engine optimization
Search engine optimization is the most powerful way to drive free traffic to your dropshipping store. In simple terms, SEO is the process of improving your website to increase its visibility on search engines such as Google.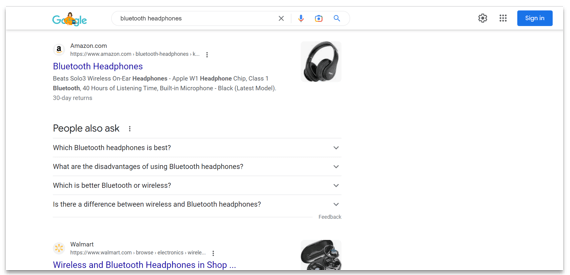 Although it takes a lot of time and effort to understand the workings of SEO, it's worth the extra work. You can use SEO to drive a huge amount of free traffic to your dropshipping store. Here are some essentials to quickly improve your search engine rankings:
Create keyword-targeted titles and descriptions
One of the simplest ways to boost your SEO is by using keyword-targeted titles and descriptions. For example, if you're selling a dog bed, make sure you include the keywords 'dog bed' in your title and throughout the description.
You should also include other similar keywords such as dog cushion, pillow, blanket, mattress, sofa, and more. To help with this, it's recommended to use a free keyword suggestion tool such as Google Keyword Planner or WordStream.
Install an SEO plugin or application
It's important to install an SEO plugin or app on your dropshipping store as this will help to immediately improve your search rankings. There are a number of powerful SEO plugins and apps for various platforms including WooCommerce and Shopify.
For example, Yoast is the most popular SEO plugin for WordPress. Yoast also has an app for Shopify stores. Once installed, you will unlock a ton of essential SEO features including automated technical site improvements.
Keep your website fast and lightweight
Having a fast and secure website is another way to increase your search engine visibility. Google and other search engines prefer fast websites over slow websites. To keep your dropshipping store running smoothly, keep plugins and apps to a minimum.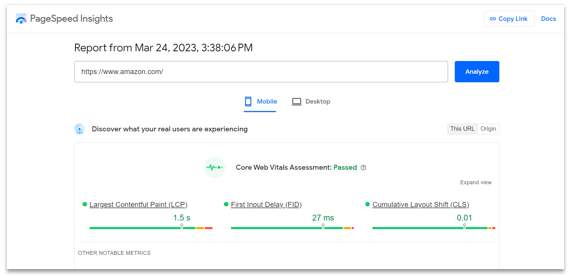 There are a number of other ways to keep your website fast and reliable. This includes using a speed optimization plugin or app, as well as a content delivery network.
Create a blog with high-quality content
Did you know that blog posts are the most popular type of content to rank on search engines? That's because blog posts usually contain lots of useful information and resources for readers.
If you don't have a blog on your store, you're missing out on a ton of free traffic. Most website builders such as WordPress and Shopify allow you to easily create a blog and publish articles. It's simply a case of writing about interesting topics that are related to your niche and likely to bring in more visitors.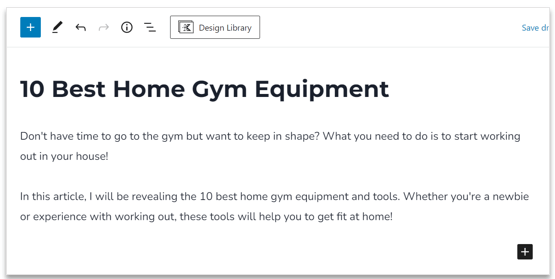 Get links from other sites in your niche
Even today, backlinks are the most important part of SEO. The more links you have from other websites in your niche, the higher you will rank on Google. The best way to get links is by creating high-quality blog posts that other sites find useful.
Keep track of your rankings
It's important to monitor your progress when working to improve your search engine rankings. You can do this by manually searching on Google and taking note of your rankings each week or month.
Alternatively, you can use the Google ranking tracker tool, designed to assist SEO professionals and marketers. It enables you to check and monitor your keyword rankings on Google for any location, language, and device with complete accuracy.
---
2. Use social media marketing
Social media marketing is another form of digital marketing that helps you to drive targeted traffic to your dropshipping store.
If you want to reach billions of social media users, you should create pages on the most popular sites including Facebook, Twitter, Instagram, and TikTok. Take the time to post useful and interesting content on a regular basis to grow your followers.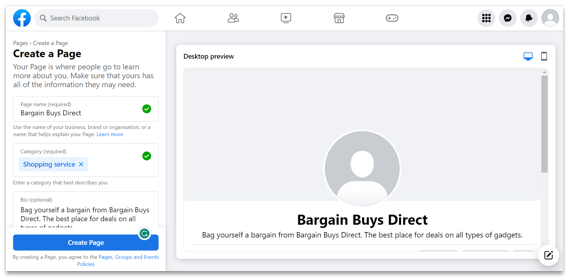 Once you have enough followers, you can start creating marketing posts such as giveaways, coupons, exclusive discounts, vouchers, and more. Here are some additional tips to consider when it comes to social media marketing:
Post on multiple social platforms
Instead of focusing on a single social media platform, post on multiple websites. When you list a new product or publish a blog post on your site, share them on Facebook, Twitter, Pinterest, and any other pages you manage.
Get active in groups and conversations
If you don't want to spend any money on advertising to gain followers, you should get active in relevant groups and conversations. This is a great way to grow your followers naturally. However, avoid sharing links or asking users to visit your website.
Instead, focus on offering great tips and advice in groups or conversations related to your niche. For example, if you run a dropshipping store that sells pet supplies, get involved in discussions on pages or groups about dogs, cats, and small pets.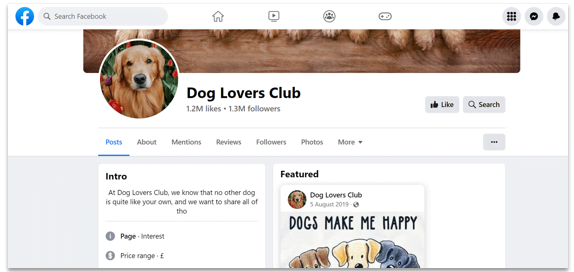 Always engage with your followers
Whether it's a direct message or a comment on one of your posts, you should always respond to your followers. This shows that your page is active and you're ready to offer support through all possible channels.
---
3. Partner with influencers
When it comes to dropshipping marketing strategies, partnering with social media influences is one of the best.
Simply find influencers in your category or niche and reach out to them about a partnership. For a fixed price, most influencers will be able to create a post on their digital channels to promote your brand or products.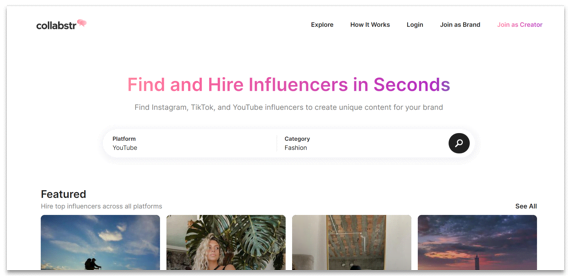 For example, if you sell clothing or fashion accessories, contact influencers in the fashion market. If necessary, send them a few product samples to allow them to create videos or content for their social pages.
You can use an influencer search tool to easily find the biggest content creators on various social platforms. Many influencers have millions of followers that you can instantly reach with a simple social media post.
With the rise of modern social platforms such as TikTok and Snapchat, influencer marketing is only going to increase in popularity.
---
4. Collaborate with bloggers
Another great way to increase your traffic and sales when dropshipping is by collaborating with bloggers in your niche.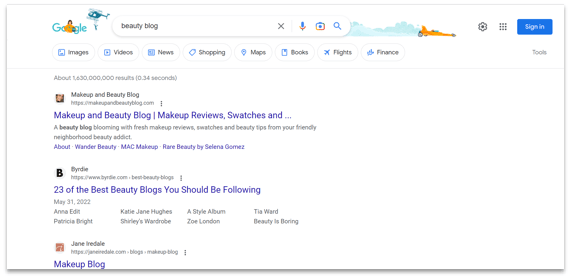 To do this, search for relevant blogs on Google and reach out to them directly. Most bloggers will offer marketing packages for businesses. This usually includes blog mentions, banner ads, product reviews, homepage ads, and more.
As an example, if you sell beauty products, you can find blogs in the beauty or makeup industry. Contact the blog owners and ask them if they offer any advertising opportunities. This is also a great way to build backlinks to your dropshipping store to improve your search engine rankings.
---
5. Sell on multiple platforms
One of the best dropshipping marketing strategies for beginners is to sell on multiple platforms including eBay and Amazon. This is because sites like eBay and Amazon are easy to use and have millions of active buyers.
You can use multi-channel selling software to quickly import products from your online store to eBay, Amazon, and other popular websites. This allows you to instantly reach more buyers and quickly generate additional sales.
Plus, multi-channel selling software allows you to manage all of your listings from a single dashboard. You will be able to edit descriptions, prices, images, and stock levels across all platforms in just a few clicks.
---
6. Run paid marketing campaigns
If you want to achieve real success with dropshipping, using paid advertising methods is essential. Whether it's boosting posts on Facebook or running ads on Google, you need to be willing to invest a little cash to get your brand out there.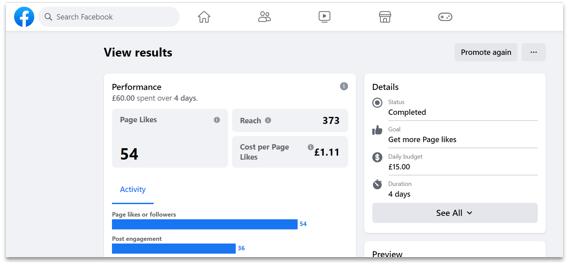 Using video ads on social media websites is the most popular form of paid advertising for dropshipping stores. However, you can also try running ads on other sites like Twitter, Instagram, Snapchat, and TikTok.
It's important to think outside of the box with paid advertising. Instead of running ads on the most popular sites, try other platforms like Bing or Quora. This is a great way to reduce your advertising costs and pay less to acquire new customers.
---
7. Drive traffic with video marketing
In today's world, video marketing is one of the most powerful forms of online advertising, especially for ecommerce stores. In fact, more than 30% of consumers prefer to learn about products by watching a video than reading content.
When dropshipping, you can order product samples from your supplier to create your own videos. Alternatively, you can use a dropshipping video ads service to quickly obtain professional videos for practically any type of product.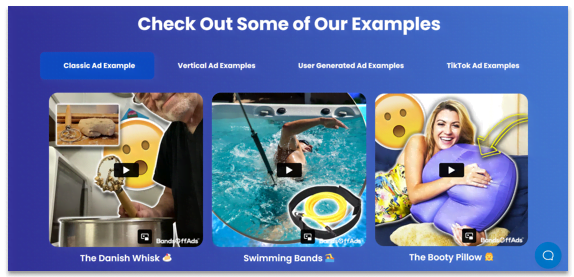 Once you have a strategy for creating videos, you can upload them to numerous platforms like YouTube, TikTok, Facebook, and Twitter. You can add a link in the video description to advertise your store and grow sales.
---
8. Make use of email marketing
With more than 4 billion daily email users, it's no surprise that email marketing is a leading form of digital marketing. If you're not using email marketing as part of your dropshipping marketing strategy, you're missing out on essential sales.
You should make it your goal to capture the email addresses of visitors to your store. You can then use email marketing software to send automated emails to your subscribers.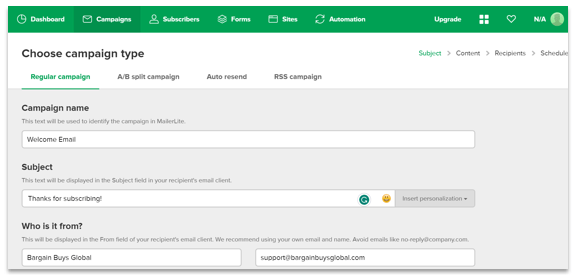 Most email marketing solutions are very low-cost and easy to use. Typically, they provide an all-in-one solution that allows you to capture email addresses on your website and create automated email marketing campaigns.
You can use the software to send emails to your subscribers on a fixed schedule. This is a great opportunity to promote your best-selling products, as well as offer discounts and exclusive deals to subscribers.
---
9. Advertise on other websites
When it comes to paid advertising methods, Google and Facebook are not the only options. In fact, there are thousands of websites you can use to run paid ads and drive highly targeted traffic to your dropshipping store.
From banner ads to pop-ups, email mentions, and social media shares, many websites offer unique advertising services. The key is to find a popular website in your niche and ask if they have any advertising opportunities.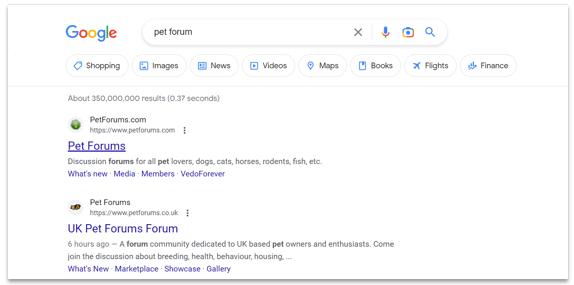 Searching on Google is the best way to find websites in your niche that provide advertising services. You should look for sites like blogs, forums, and other types of discussion platforms.
If you don't have any experience with creating banner ads or pop-ups, you can use a freelance marketplace like Upwork or Fiverr to hire a graphic designer. These days, it's fairly inexpensive to get a professional banner ad created for your brand.
---
10. Launch an affiliate program
Affiliate marketing is another powerful strategy to increase your dropshipping sales. It's a technique that involves awarding publishers with a small commission or discount for driving traffic and sales to your store.
Basically, publishers will advertise your store or products on their digital channels and get paid a commission on sales. There are a number of affiliate marketing solutions that allow you to quickly create and launch an affiliate program for your store.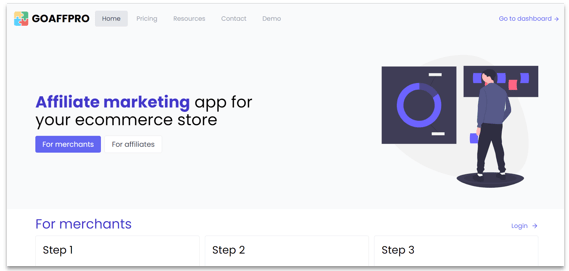 You can award your affiliates with a fixed commission on sales. This can be anything from 5% to 10% or more. It's a great way to quickly generate more traffic without an upfront investment. You can also reach out to influencers and bloggers in your niche to let them know about your affiliate program and commission rates.
---
Frequently Asked Questions (FAQs)
If you have any questions about dropshipping marketing strategies, please read the frequently asked questions below for quick answers. It's also recommended to browse our other guides and articles for more tips on marketing and traffic generation.
What is the best free dropshipping marketing strategy?
Search engine optimization or SEO is the best free dropshipping marketing strategy as you can use it to drive a huge amount of free traffic to your store, without paying any advertising fees. In fact, SEO is by far the best long-term marketing strategy even when compared to paid advertising methods.
That being said, social media marketing is also a powerful free marketing strategy for dropshipping stores. Many businesses have attracted millions of followers by creating unique, engaging, and original content on sites like Facebook, TikTok, and Twitter.
What is the best dropshipping marketing strategy for beginners?
Selling on multiple channels, also known as omnichannel ecommerce, is the best dropshipping marketing strategy for beginners as it's easy to implement. In fact, you can use software to quickly list your products across a number of platforms including eBay, Amazon, and social media websites.
This is the quickest way to grow your sales, without having to invest a lot of time and effort. You also won't need to learn anything about marketing, advertising, graphic design, copywriting, or content creation.
What are some more dropshipping marketing strategies?
Aside from the 10 dropshipping marketing strategies discussed above, there are many other ways to advertise your store and grow sales. For example, offline marketing techniques such as flyers, billboard ads, newspaper ads, and business cards are excellent ways to drive visitors to your ecommerce website.
You can also work on improving the design of your website to increase your dropshipping sales. This includes simplifying the checkout process, offering free shipping, running promotions, improving website speed, and getting reviews from customers.
---
Final Word
The dropshipping marketing strategies discussed in this guide will help you to drive more traffic and sales to your store. These are the same techniques used by some of the most successful dropshippers in the industry.
However, it's important to remember that consistency is the key to anything in business. Make sure you choose a strategy and stick with it until you start to get results.