11 Shopify Dropshipping Tips to Skyrocket Sales in 2023
Disclosure: We may earn a commission or fee from some of the links in our content. However, this does not affect our recommendations. Learn more.
Trusted by more than 2 million daily users, Shopify is one of the fastest-growing ecommerce store builders in the world. It's also an excellent platform for launching a dropshipping business as it's flexible and robust.
If you run a Shopify dropshipping website and want to increase sales, you're in the right place. Here you will find 11 powerful Shopify dropshipping tips to help you grow your business quickly.
---
1. Create your own original images
Creating your own original images is one of the best ways to stand out from the competition when dropshipping on Shopify.
You can do this by ordering a sample from your supplier and taking images using a camera or smartphone. Alternatively, you can use a professional ecommerce photography service such as Squareshot and get expertly produced images.
The main benefit of creating your own unique product images is having full ownership of them. Your competitors will be unable to use your images which provides you with a huge advantage. Plus, you won't need to worry about any copyright complaints.
---
2. Write unique product descriptions
Writing unique dropshipping product descriptions is another great way to distance yourself from competitors when selling on Shopify. It's also a good opportunity to add relevant keywords to the content. This will help to improve your search rankings and drive more organic traffic to your store.
Start by creating a few sentences to introduce the product, followed by some key features and specifications. It's important to highlight the problem the product solves within the first few words.
For example, if you're selling dog or pet stairs, you can explain that the product helps to improve the quality of life for elderly or injured dogs. You can also provide some instances of use and highlight the main selling points.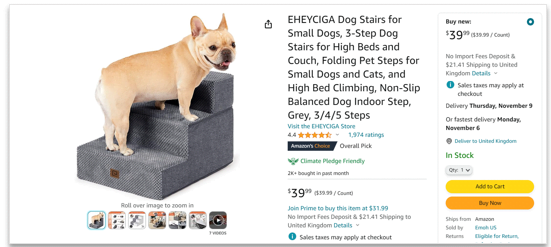 Dropshipping product description example:
Do you have an elderly, injured, or disabled dog that struggles with mobility issues? Introducing these high-quality dog stairs. They help your pooch to quickly access the sofa, car, bed, and other areas that are elevated.
Features
High-quality pet stairs for elderly or injured dogs
Lightweight and portable for easy storage
Non-slip feet to prevent unwanted movement
Made of durable material, robust and sturdy
Perfect for senior dogs or dogs with arthritis
Specifications
Type: Dog or pet stairs
Measurements: 60cm x 35cm x 45cm
Assembly required: No
Features: Non-slip feet
When writing descriptions for your products, just remember to keep them clean and simple. Also, be sure to include the main keywords a few times throughout the content. In the example above, we have sprinkled the keywords 'dog stairs' and 'pet stairs' naturally within the text. This will help Google to rank your products in search results for the right terms.

---
3. Install essential and useful apps
One of the best features of Shopify is the almost endless selection of third-party apps and plugins. These extensions allow you to add extra features to your store and improve usability.
From email subscription forms to countdown timers, live chatbots, and social media sharing buttons, here are some of the best Shopify apps to increase sales for your dropshipping store:
These are just a few Shopify apps that can help you improve user experience and conversions. To find more, make sure you browse the Shopify app store where you will find thousands of performance-enhancing plugins.
---
4. Improve the design of your store
The design of your dropshipping store can directly affect conversions. In fact, according to LinkedIn, more than 70% of people judge the credibility of a business based on website design.
That's why it's important to create a professional and modern site that will give a good first impression. You want to instantly capture the attention of buyers and be seen as a legitimate and trustworthy source.
Here are a few important tips to consider when building your Shopify dropshipping store:
Use a lightweight and mobile-responsive theme
Simplify the browsing experience with a menu
Enable secure and encrypted checkout pages
Create tidy content with high-quality images
Make it easy for customers to contact you
Write clear and simple business policies
Keep plugins and extensions to a minimum
Display estimated delivery costs and times
Add an About page with your company info
---
5. Provide superior customer service
Providing excellent customer support is essential when dropshipping on Shopify. You need to keep your customers happy so they will return to purchase more items from your store. It's the key to earning repeat customers.
Here are some essential tips for dealing with customers:
Answer questions from buyers in a timely fashion
Resolve problem orders such as returns quickly
Follow-up with customers to request feedback
Stay professional, even when faced with issues
Have a positive attitude and always be polite
Also, keep in mind that good customer service can change the opinion of even the most difficult customer. Make it your goal to go above and beyond to satisfy the buyer and make them feel appreciated.
---
6. Use videos to boost conversions
Using videos is an almost guaranteed way to boost your conversion rates and drive more sales. This is because videos help customers to understand your product in a quick and effective way.
You can order samples from your supplier to create your own videos using a camera, smartphone, or app like TikTok. Alternatively, you can use a dropshipping video ads service or provider.
Insert the videos in product descriptions on your Shopify dropshipping store. You can also use them to run ads on social media platforms. Better still, upload them to video-sharing sites like YouTube to drive free traffic to your store.

---
7. Launch your own affiliate program
If you want to quickly increase sales for your Shopify dropshipping store, launching an affiliate program is one of the best ways to achieve this.
With an affiliate program, you can award marketers, influencers, and content creators with a small commission on sales. It's a bit like having your own team of digital marketing experts, without paying them an hourly fee.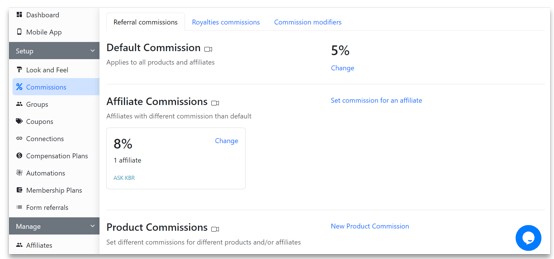 There are tons of affiliate marketing solutions that you can use to create an affiliate program. For example, GoAffPro is a free affiliate software that integrates directly with Shopify. You can use it to manage your entire affiliate program including tracking sales and paying affiliates.
That being said, there are many other affiliate marketing apps you can use with Shopify. Simply search the Shopify app store to get a complete list of options.
---
8. Offer wholesale pricing and discounts
Offering wholesale pricing and bulk discounts is a great way to attract new customers and increase your average order value.
To do this, you can use a third-party app or software. There are many wholesale pricing apps that connect with Shopify and allow you to effortlessly enable bulk pricing and discounts. For example, Wholesale Gorilla is one of the most popular wholesale pricing apps on Shopify.
Once enabled, you can provide customers with a discount for buying in large quantities. This is a great way to attract business-to-business buyers or those looking to secure a deal.
---
9. Get dropshipping automation software
Whether you're dropshipping on Shopify or Amazon, using automation software is essential. It will allow you to streamline inventory and stock management, as well as multiple other tasks.
In fact, most dropshipping software solutions provide an all-in-one platform for finding suppliers, importing products, monitoring prices, and processing orders. You can find software to start dropshipping any type of product including clothing, electronics, toys, pet supplies, and more.
Alternatively, if you're unable to find software that is compatible with your supplier, you can use a custom software development service to build an exclusive system for managing stock and prices.
One thing is for sure, finding a way to effectively manage stock and prices when dropshipping on Shopify is a must. Otherwise, you will end up selling products that are out of stock.
---
10. Start a blog and publish unique content
Starting a blog is another excellent way to drive traffic to your Shopify dropshipping store. In fact, some websites drive millions of users by creating a blog and publishing unique content.
For example, if you run a store selling pet supplies, you can publish blog posts on topics related to pets. This could be tips on caring for pets, lists of the best products for pets, or reviews of individual pet products.
Each blog post has the potential to rank in search engines and produce free traffic for your store. The more posts you have on your blog, the more free traffic and customers you will attract.
---
11. Use the power of email marketing
Email marketing is still one of the most powerful ways to generate more sales and leads for your business. In fact, there are billions of daily email users, most of which are subscribed to multiple mailing lists.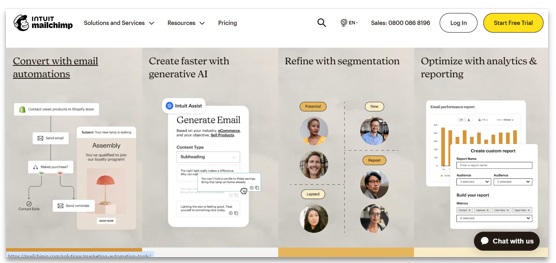 It's very easy to add a subscription form to your Shopify dropshipping store using an app or software.
For example, MailChimp is one of the most popular email marketing solutions on the planet. You can use it to capture the email addresses of users and send automated emails to them. This is an opportunity to inform customers about new products or promote your best-selling items.
---
Frequently Asked Questions (FAQs)
What are some more Shopify dropshipping tips?
The Shopify dropshipping tips listed in this guide are simple and effective ways to increase sales, user experience, and conversions. However, there are many other tips to keep in mind. Here is a list of some other options:
Add customer reviews and testimonials to your store
Highlight your best-sellers and promote similar items
Offer free shipping and an extended warranty period
Create social media pages and link them to your store
Add new products and remove underperforming items
Keep your business policies, images, and content updated
Is Shopify worth it for dropshipping?
Yes, Shopify is one of the best platforms for dropshipping as it's easy to use and very flexible. In fact, Shopify is the most popular solution for creating a dropshipping store as it's compatible with dozens of top dropshipping apps, tools, and software.
How much do I need to start dropshipping on Shopify?
It's recommended to have at least $100 to start dropshipping on Shopify as you will need to pay a monthly fee to run your store. You will also need funds for automation software to manage stock and prices.
Can anyone start dropshipping on Shopify?
Yes, anyone can start dropshipping on Shopify. All you need is an internet connection, basic computer skills, and some free time to spend on the business. You will also need a reliable dropshipping supplier, products to source, and automation software.
What is the best alternative to Shopify for dropshipping?
We have established that Shopify is an excellent platform for building a dropshipping business. However, it's not the only option. WooCommerce is the best alternative to Shopify for dropshipping as it's free to use.
On the other hand, you can also try dropshipping on eBay or Amazon. Both of these platforms allow dropshipping and have millions of buyers.
---
Final Word
That brings us to the end of this article. Hopefully, these Shopify dropshipping tips have provided you with some valuable insights on how to increase traffic and sales.
Keep in mind that it's important to try at least a few of the techniques to get results. This could be a combination of creating original images, writing unique descriptions, and using product videos.